Welcome to HRH: Europe's biggest residential festival operator; Epic Experiences and Amazing Adventures curated by the fans, built & powered by HRH!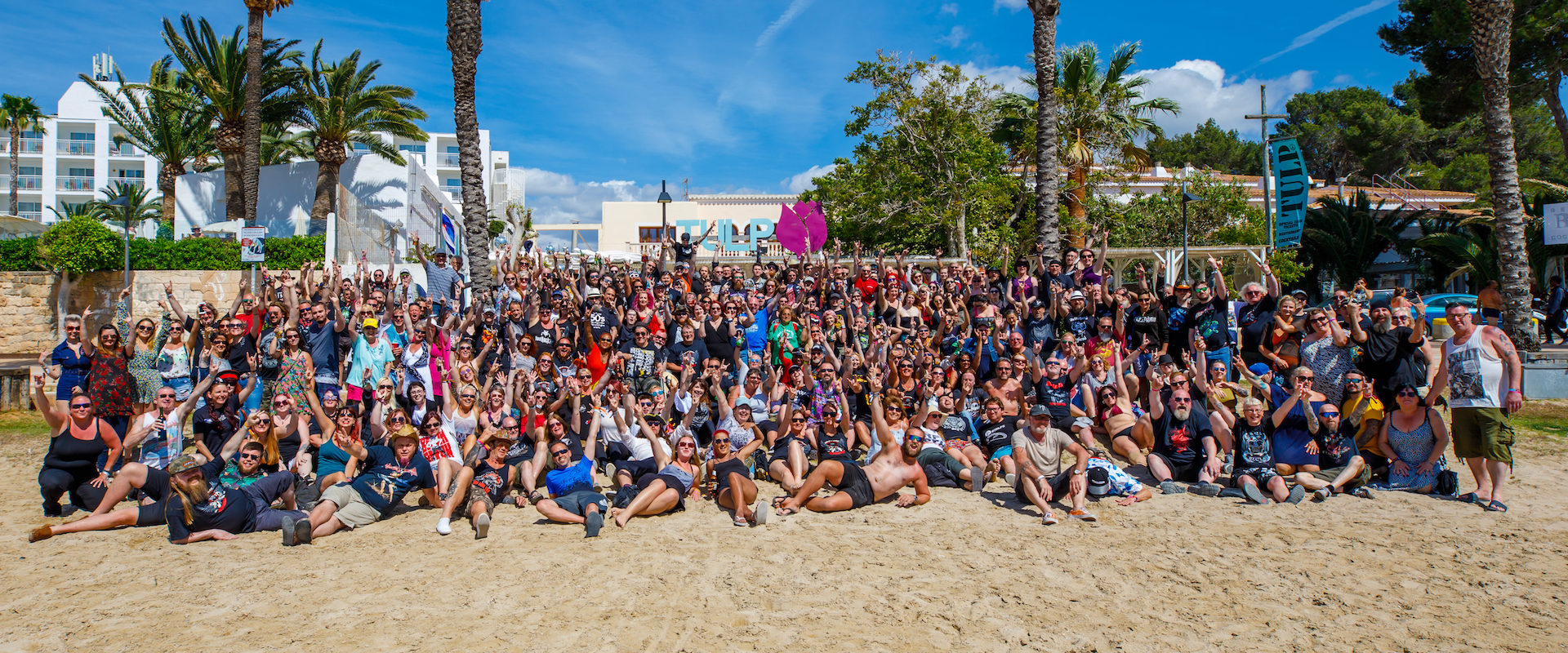 Are you Ready for the 11th Annual Ride Out Rockers ? Its HRH RTXI, the 11th Rock Out in Ibiza, Live It, Do It, Feel It, Rock It!!
As we've all lived and found out numerous times over, this gig isn't a club nor a festival, but rather a Rock n Roll holiday that the weather can't spoil.
For 2021 we're back in Ibiza…with a hunger and vengance for some more Rock n Roll frolics
Want to grab the last of the 6 day event gig passes in Ibiza for HRH Road Trip 2021?
Enter your details below to be in with a chance of securing a 6 day gig pass for up to 6 people during HRH Road Trip in May 2021. Prize includes 6 day entertainment venue passes (Boat Excursions and water sports not included) Pass includes 4 Live gig nights plus pre party and unplugged session. This event is now sold out so as you have probably guessed these passes are gold dust and the only way left to get into the venues, so spin the wheel. (All you pay is the booking fee!)