Want to grab 2 nights in Ibiza for HRH Road Trip 2022?
Enter your details below to be in with a chance of securing 2 nights stay in San Antonio, Ibiza, for up to 6 people during HRH Road Trip in May 2022 for the price of just the booking fee. Prize includes 6 x 2-night entertainment passes to see some of the featured bands along with 2 night hotel stay.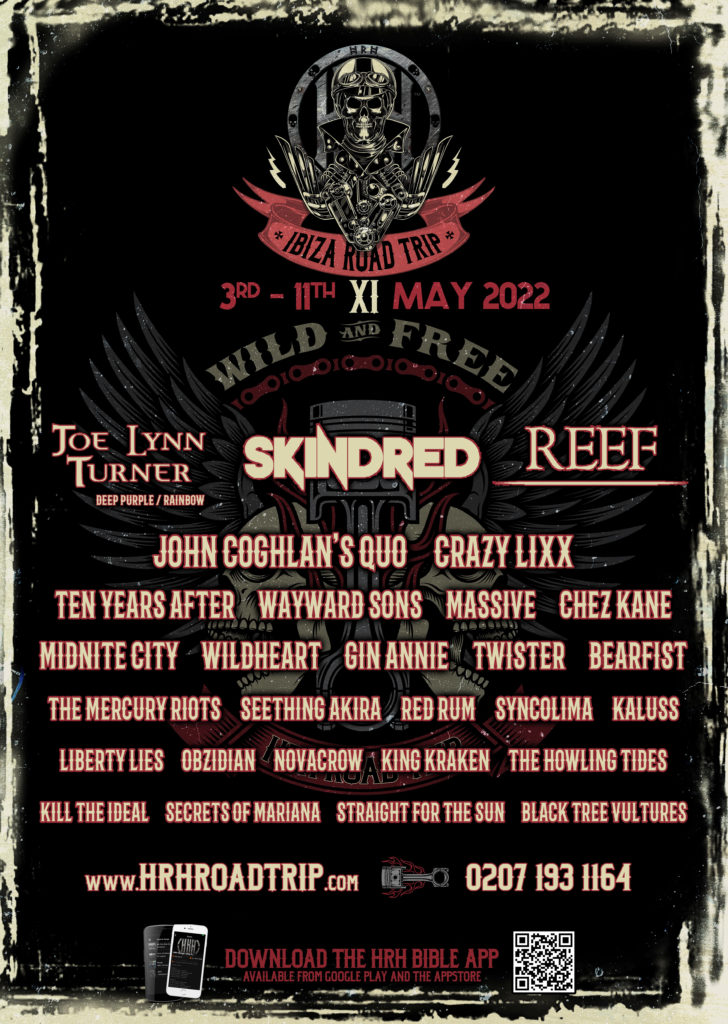 Welcome to HRH: Europe's biggest residential festival operator; Epic Experiences and Amazing Adventures curated by the fans, built & powered by HRH!

Are you Ready for the 11th Annual Ride Out Rockers ? Its HRH RTXI, the 11th Rock Out in Ibiza, Live It, Do It, Feel It, Rock It!!
As we've all lived and found out numerous times over, this gig isn't a club nor a festival, but rather a Rock n Roll holiday that the weather can't spoil.
For 2022 we're back in Ibiza…with a hunger for some more Rock n Roll frolics